Nakagawa Chemical Equipment Co., Ltd. Jakarta Representative Office/
PT NCE INDONESIA

The Jakarta Representative Office supplies equipment throughout Indonesia. The Company has introduced equipment at large-scale automobile manufacturers and affiliated plants, electronic device manufacturers, and various other plants. They provide everything from anodizing equipment, plating equipment and other surface finishing equipment to water purifiers, wastewater recycling equipment and other surface treatment.
Corporate History
1996 Jakarta Representative Office (Indonesia) established
2015 PT.NCE INDONESIA established
Contact Information
Manara Cakrawala 6th floor(Skyline Building)
Jl.M.H. Thamrin No.9 Jakarta 10340, Indonesia
TEL:+62-21-3901409
FAX:+62-21-3901427
E-Mail:tsuji.nce@cbn.net.id
Greeting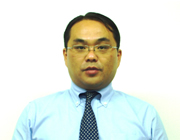 Following the change of government in Indonesia, many people pleaded local Japanese companies to stay in Indonesia instead of going home, and our bold decision to stay in Indonesia and keep at it was a major turning point for us. This became an important foundation for the Company and earned us much trust from our customers.
This year, we agreed to handle all maintenance work for a major water purification equipment manufacturer, and we increased our staff. In the future, I want to make even greater progress, working together with my staff to become a corporation that even more customers will ask for by name.
Company Facilities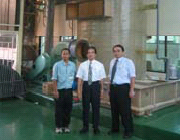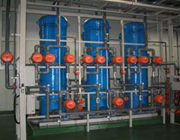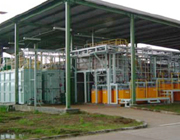 Exhaust gas cleaning equipment
Wastewater recycling equipment
Plating process wastewater treatment facilities