Sludge Dryers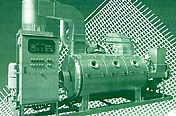 Sludge and dewatering cakes produced by wastewater treatment equipment can be dried in order to reduce volume using our sludge dryers.
This series of dryers developed by NCE can remove enough water to bring sludge water content down to around 30%, reducing sludge to between one-third and one-fourth of its original volume (and weight).
Customers can count on NCE equipment as an effective measure against steep annual increases in industrial waste processing costs.
Grinding-type Steam-heated Dryers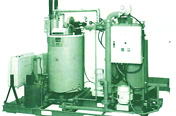 Sludge and dewatered cake generated during wastewater treatment is ground in the processing tank using internal cutters. A low-thermal-loss heater is used to achieve energy savings during operation.
Agitator-type Hot-air Dryers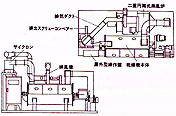 NCE has developed space-saving, energy-efficient hot-air dryer units. A simplified structural design makes for improved maintainability.
Drum Dryers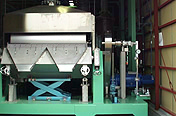 All kinds of wastewaters and waste fluids can be dried through evaporation and converted to powder form, concentrated, and volumetrically reduced using our dryers.